Other production services
Locksmith processing
The modern metalworking area is equipped with everything necessary for finishing the manufactured parts.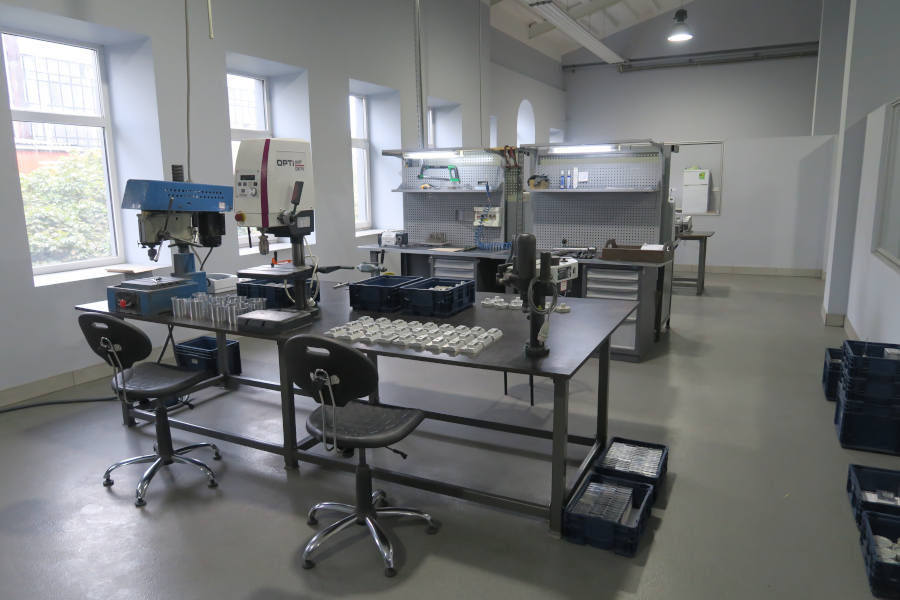 Washing parts in an ultrasonic bath
The use of ultrasonic cleaning of parts allows the removal of all contaminants formed during the production process.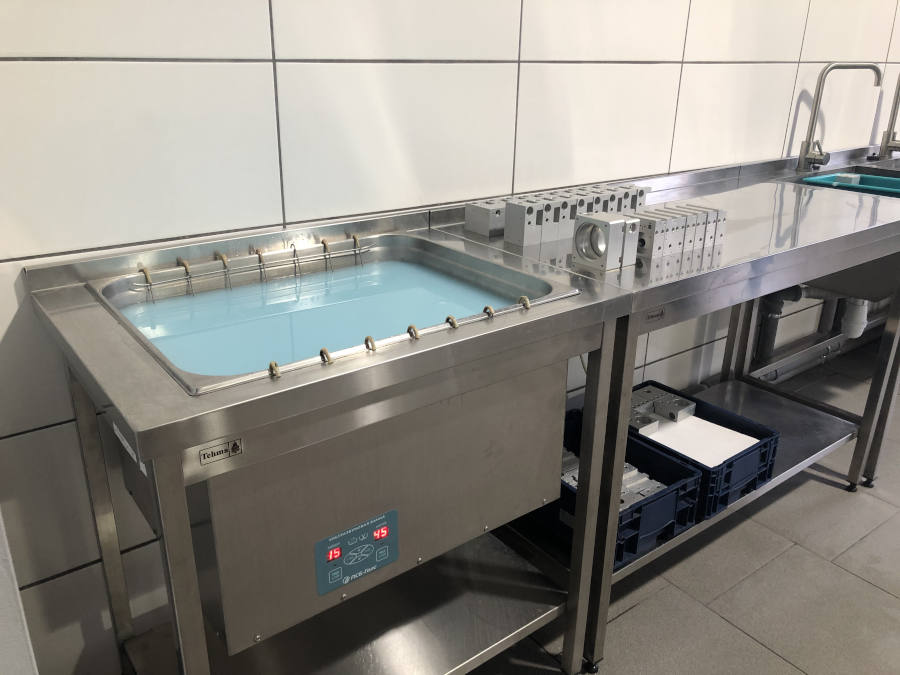 Anodizing details
Application of protective and decorative coatings together with partners of our company:
colorless anodizing of aluminum parts
black anodized aluminum parts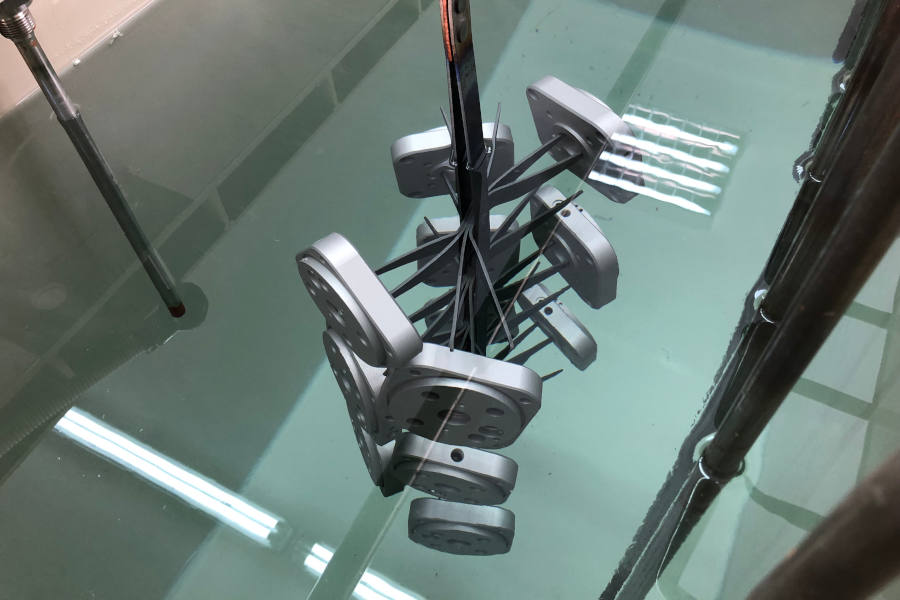 Metal cutting
When ordering the production of parts, we can cut metal from a bar and a plate. Maximum diameter/thickness - 350 mm Materials - aluminum, steel, stainless steel, bronze, brass.
Machining parts in a vibrofinishing machine
The use of a vibrofinishing unit allows you to quickly and efficiently finish the surfaces of parts, namely:
remove burrs
smooth out sharp edges
improve the aesthetic characteristics of the details.
Sandblasting Parts
Mechatronica also offers its customers sandblasting services for parts. Processing is carried out in modern and highly efficient German-made WIWOX sandblasting machines. Processing of this type significantly improves the consumer qualities of the manufactured parts.
Workpiece dimensions:
width (max): 1110 mm
length (max): 885 mm
height (max): 870 mm
Welding
If the manufacturing technology of your parts provides for the welding process, then this work will be performed by the specialists of our company. The welding department is equipped with modern Swedish Kemppi argon-arc welding machines, which allow welding all grades of ferrous metals, high-alloy steels, stainless steel, cast iron, aluminum and its alloys, copper, brass, etc.
Grinding
In our company, we carry out grinding work. In the production park of the enterprise, there are cylindrical grinding machines that allow processing the outer surfaces of parts.
Workpiece dimensions:
length (max): 370 mm
diameter (max): 40 mm